Yacht Training online to get qualified to work as a Yacht Stewardess
Yacht Stewardess training online is if you are new to the Yacht industry or want to become crew with no experience a yacht stewardess, now there is options to do a large amount of the yacht Stewardess Training Online. 
To become a Yacht Stewardess you need to have basic yacht certificates and qualifications such STCW Basic Safety Training and a Medical Certificate for seafarers or an ENG1. 
Yachtiecareers offers a  Yacht Stewardess Training online package, that also includes Yacht Stewardess Online training and guides, a Superyacht Stewardess CV and Food & Hygiene Level 2. In the online package you also get access and the certificate is STCW Security Awareness after taking this online yacht crew course.
Other qualifications that are important to have and are beneficial for getting your first Superyacht Stewardess job with no previous experience are the following:
For excellent all-round hospitality training, check out the Yachtiecareers Stewardess online Training Packages.
For wine and cocktail making expertise, we offer downloadable guides with our yacht stewardess training, which will show you how to serve guests with confidence.
To become a trained diving instructor, the PADI Divemaster course is a must to have, if you have this qualification we will make sure to add it on to your CV.
To offer beauty therapist services onboard a yacht with a spa, you can do a recommended Massage course.
Yacht Stewardess Training Online to find yacht jobs ?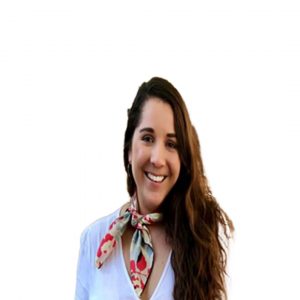 In the Yacht Stewardess Online training package with Yachtiecareers you do not only get the required certification to become a Yacht Stewardess and apply for yacht jobs with agencies, but Yachtiecareers also offers Career support, build and write your Superyacht CV and connect you with agents and Yachts. During your training you have a personal guide that makes you a personal plan and guides you in your job search and building experience with daywork as a yacht stewardess. Below is a summary of all certification and training you get with the Yachtiecareers Yacht Stewardess Training online Package.
Yacht Stewardess Certificates
STCW Basic Safety Training (6 days)
STCW Security Awareness Training (Yacht Crew)
Food & Hygiene Level 2 Course CPA Approved (Yacht Interior Crew Handling food)
Assistance getting your ENG1 Medical Certificate to work on yachts.
Yacht Stewardess Online Training also included:
7 Days Accommodation included in Split Croatia, during your STCW Basic Safety training.
Our Superyacht Agency list to use for your job search
Superyacht Stewardess Online Course
Superyacht Introduction Course Online
Superyacht CV Online Course
Superyacht Stewardess CV
Premium job search and career support with Yachtiecareers Instructors
Starting today with Yacht Stewardess Training Online
To get all certificates and training online with Yachtiecareers you can select your Superyacht Stewardess Training Package below:
SUPERYACHT STEWARDESS TRAINING