How to become Yacht Crew ?
How to Become a Deckhand a Stewardess on Superyachts
Deckhand STCW Training Florida
To become a Successful Deckhand and get your first Yacht job.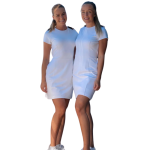 Stewardess STCW Training Florida
To become a Successful Stewardess and get your first Yacht job.
Deckhand STCW Training Europe
To become a Successful Deckhand and get your first Yacht job.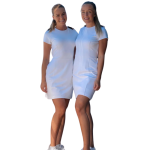 Stewardess STCW Training Europe
To become a Successful Deckhand and get your first Yacht job.
Do you need help to become a Yacht Stewardess or a Yacht Deckhand ?
Become Yacht crew by getting the right qualifications and certificates
How to start working on yachts  ?
Simply select your location and position above and get full access to Yachtiecareers Training programme. This gives you all mandatory STCW Basic Safety Certification with a training week in US or Europe. 
How to Get into the Yachting Industry ?
Once you have the basic qualifications (STCW) you can register and apply through any of the reputable recruitment agencies – such as Nordic Yacht Support , Yachtiecareers or Yacrew.com. Another way is to "dock walk" looking for daywork. This involves quite literally walking the docksides where superyachts are berthed – such as Antibes, St Tropez, Palma and other Mediterranean ports, looking for daywork or temporary positions. 
How Long Will it Take to Get a Yacht Job ? 
The Superyacht industry is volatile, things can happen very quickly. You are dock walking and meet a Captain who, because a crew member has left and the yacht is sailing imminently, is looking for a dayworker/deckhand to start immediately, so be prepared to drop everything to come aboard. 
On the other hand a Captain could be looking to recruit crew looking for long term employment (referred to in the industry as "longevity"). The Captain could be looking to build a particular type of person who will be able to work with other crew members as a team. It also depends on the time of year you apply.
What are the basic Entry Qualifications to become yacht crew ?
For employment on a commercially registered superyacht, the minimum requirement for all crew is basic safety training. STCW The basic safety training is known as Standards of Training, Certification and Watch keeping for Seafarers (STCW). This safety training was developed by the International Maritime Organisation (IMO). The full course comprises four modules/certificates:
Personal Survival Techniques 
Fire Fighting and Fire Prevention  
Elementary First Aid 
Personal Safety and Social Responsibility
This is the STCW minimum qualifications to work on ships and on commercial yachts. When you book our Deckhand and Stewardess packages you also get an included STCW Basic Safety Training week in Croatia or Florida to get your full STCW certification and Basic Safety training. 
Our packages above include every STCW certificate, Yacht CV and yacht qualifications you need to become a stewardess or deckhand to work as yacht crew on board. 
Do you need help to star ? If you drop us a message and a Yachtiecareers Instructor will help you out !
We are usually very quick to respond!
Or get in touch where we usually hang out: