We have compared 4 Superyacht hotspots to start working as a Stewardess and Deckhand on Superyachts. We take into account that as new crew; you will still need to obtain some of your certification and get your STCW Basic Safety. Here is a list of total cost for your STCW Basic Safety and living cost. We also take a look at opportunities for daywork and getting a yacht job.
4. Florida Superyacht Training
Pros
+ NA largest Superyacht Hub

+ Best Place to go October-November
Cons
-STCW Price minimum 1600 USD

– 1 week in hotel/Airbnb Fort Lauderdale 500 USD

– Many regulations and hard to access marinas without work permit
Total Price 1 week 2100 USD
3. Palma de Mallorca Superyacht Training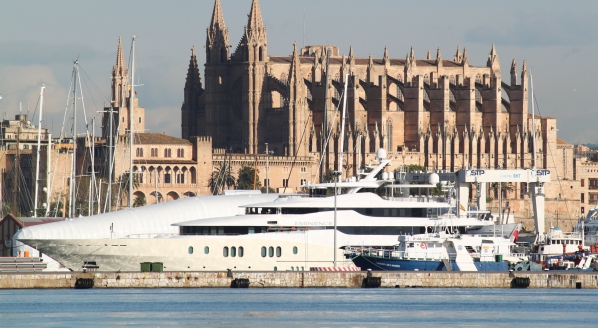 Pros
+ Nice place to live and meet people
+ Good Crew Houses
+ Nearby locations for trekking, day trips, beaches
+ Many yachts on the island, especially sailing yachts and yacht crew.
Cons
STCW Price 1300 Euro
Weekly rentals start from 600 Euro
Total Price 1-week 1900 Eur
2. Antibes, France Superyacht Training
Pros
+ Most Superyachts in the world
+ Good all year around
+ Best time to go April-May
Cons
STCW Price 1350 Euro
Expensive Living cost and Accommodation
1 week in Shared Accommodation crew house 300 Euro
Total Price 1 Week 1650 Euro.
1. Croatia Superyacht Training
Pros
+ Affordable
+ Upcoming Yachting Hub and good opportunities for daywork
+ Best option to get Superyacht Basic Safety Training
+ STCW Basic Safety Superyacht course 70% Cheaper
+ Price to start 849€ STCW Basic Safety including Accommodation
Cons
Superyacht Season starts in March
Less opportunities for work October-December
Overall, in 2022 Croatia is gaining popularity and is the best option for Superyacht crew to start. You can book your STCW Basic Safety and get transportation and Accommodation included in the Centre of beautiful Split. With Bars, beaches, and marinas with Superyachts docked in the middle of the city Centre.