GET YOUR FIRST SUPERYACHT JOB.
All in one Yacht training, STCW certificates and Yacht CV to start as a
Deckhand or Stewardess on board.
WHAT YACHT CREW TRAINING DO YOU NEED TO BECOME YACHT CREW ?
SUPERYACHT TRAINING ONLINE WITH A YACHT CV & GET GOING WITH YOUR STCW CERTIFICATION.
SUPERYACHT TRAINING ONLINE COURSE 50€
Full Introduction training to work as Stewardess and Deckhand
Successfully apply for jobs and get interviews
PERSONAL CERTIFICATE AND JOB PLAN 100€
Get a personal plan on the certificates and we guide you to your first job.
ALL IN ONE YACHT CREW TRAINING
Start working as a Stewardess or Deckhand on Superyachts with our training and tools.......
Get a perfect Yacht CV, structured by Chief officers that works to get job offers.
The STCW certificate and qualifications you receive makes you qualified to work on any Superyacht in the world.
Use our tools and bonuses to get your yacht first yacht job fast
Access our free job database to find your first position. We use our network to offer relevant matches.
Made by professional Captains for Deckhands & Stewardesess online and in person. 
We make a you a personal plan, with 10 steps from starting today until you get your first job in 40 days. 
We take pride in being the best. If you are not satisfied, we offer you the money back.
Get an experienced crew member, certified in YachtieCareers training , coaching you through interviews, job search  and once on board.
SELECT SUPERYACHT TRAINING
The perfect training giving you all qualifications you need to become a Deckhand and Stewardess on Superyachts.
STCW DECKHAND SUPERYACHT TRAINING PACKAGE
ALL YOU NEED TO BECOME A SUCCESSFUL DECKHAND AND GET YOUR FIRST YACHT JOB
STCW STEWARDESS SUPERYACHT TRAINING PACKAGE
ALL YOU NEED TO BECOME A SUCCESSFUL STEWARDESS AND GET YOUR FIRST YACHT JOB
DO YOU HAVE YOUR STCW AND ARE LOOKING FOR YACHT JOBS ?
START GETTING YACHT JOB OFFERS AND INTERVIEWS INSTANTLY WITH OUR YACHT CV
Get a personally designed CV to stand out and perfectly structured for stewardess positions.
Experts design and write your cv from scratch. we match your new cv with the right yachts and agencies to guarantee job offers.
Get a personally designed CV to stand out and perfectly structured for Deckhand positions.
WE GET YOU QUALIFIED TO WORK ON SUPERYACHTS
We recruit crew on board everyday and we have been through the same journey you are about to start. We make you a personal plan and guide you on board.
With over 20 years in the industry. 
10 years on Superyachts. Chief Instructor for Yachtiecareers and in charge of Deck training
Years combined Superyacht Experience
YACHTIE CAREERS IS THE #1 CHOICE BY YACHT CREW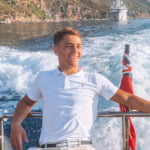 There was so much value even in the Online course to get started. But the best part is that you get all your STCW certification and CV, that you need to secure the first job. Now I work on a 80m Superyacht and on my way to become a 2nd Officer. I would even do the course again as a good refresher.
The best way to start your career. It saves you time, effort and money. Good way to get my first job faster. What I appreciated most was getting all the qualifications and that the instructors are patient and give support in explaining how to do the tasks onboard. It gave me the support and help I needed to start.
At YachtieCareers we understand you want to start working on Superyachts with us. However most aspiring yacht crew we see, do not have the right yacht crew training and insight to get on board.
The problem is the competition, rejections and many wrong choices, causing confusion which makes you settle for an average life.
We know that everyone, no matter age or background has value to offer us on Superyachts, and all you need is the right STCW training and skills to succeed.
That is why we have used our experience of recruiting hundreds of yacht crew to create a step-by-step plan and all inclusive STCW and Yacht crew training giving you every certificate and skill we require.
We have been in the same situation you are, and we want you to avoid the costly mistakes of other crew and months of hard work, and instead give you an edge over the competition so that you can become a part of a successful team on board.
WHAT IS IT LIKE WORKING ON YACHTS ?
YACHTIECAREERS OFFERS A LIFE WITH TRAVEL, FRIENDS AND ADVENTURE
How to start working on yachts?
DECKHAND & STEWARDESS HOW TO START E-BOOK
Follow the life of yachtiecareers crew
© All rights reserved 2022 by Yachtiecareers